Social Return
Makelpunt Social Return ADSU
Het Makelpunt Social Return ADSU biedt u altijd creatieve SROI oplossingen. Wij creëren samen met u social Impact door Social Return en/of MVO vragen te makelen met het grote en diverse aanbod van de zorgorganisaties en meerdere sociaal ondernemers die zijn aangesloten bij het ADSU netwerk.
win-win
Met elkaar ondersteunen en activeren we meer dan 20 000 mensen met een kwetsbaarheid in de regio Utrecht-Midden. Zij willen graag een actieve bijdrage leveren aan uw organisatie. Door uw vraag bij ons neer te leggen zorgen we samen voor mooie opdrachten op de werkplaatsen waar deze mensen actief zijn. In ruil bieden we u mooie en lekkere producten, dragen we bvb zorg voor een schone locatie of een goed onderhouden bedrijfstuin of kijken we samen naar een impactvol project.
We bieden u altijd creatieve oplossingen en maatwerk!
Werkwijze

Mail uw vraag naar: socialreturn@adsu.nl 
Wij plannen binnen 3 dagen een afspraak voor een kennismakingsgesprek, waarin we u heel veel inspirerende voorbeelden en mogelijkheden bieden
We vragen indien nodig offertes op bij verschillende aanbieders en brengen u in contact met de juiste afdeling/organisatie
We monitoren het verdere proces
We zijn altijd beschikbaar voor vragen
Download hier onze Folder ADSU events
Contact
Neem contact op met de social return makelaars:
Danielle van Elk en Marjan van Lexmond
06-37470417
socialreturn@adsu.nl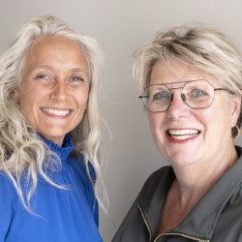 ADSU biedt u altijd creatieve SROI oplossingen